New publication highlights retention as an integrated biodiversity conservation approach for continuous-cover forestry in Europe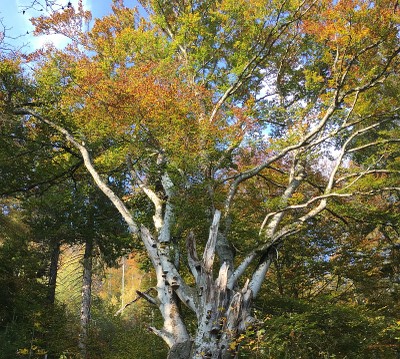 Foto: Thomas Asbeck

The recently published study provides an overview of retention in continuous cover forests (CCF) in temperate regions of Europe, currently largely focused on habitat trees and dead wood. This collaborative effort of the ConFoBi research training group shows that retention forestry approaches in CCF differ considerably from those developed previously for clearcutting forestry systems. Here, the ecological foundations and socio-economic frameworks of retention approaches in CCF are discussed and several areas with development potential for the future highlighted. The conclusions from this perspective paper are also relevant to other temperate regions of the world using continuous-cover forest management approaches.
Original publication:
Gustafsson L., Bauhus J., Asbeck T., Augustynczik A.L.D., Basile M., Frey J., Gutzat F., Hanewinkel M., Helbach J., Jonker M., Knuff A., Messier C., Penner J., Pyttel P., Reif A., Storch F., Winiger N., Winkel G., Yousefpour R., Storch I. (2019): Retention as an integrated biodiversity conservation approach for continuous-cover forestry in Europe, Ambio (open access).